Harmony Charters offers the best skippered motor yacht cruises in the San Juan Islands with their romantic scenes and beautiful views. Cruises are available for a day or a week or more. We also offer longer cruises up the coast to all the famous, beautiful northwest passages in Canada and SE Alaska.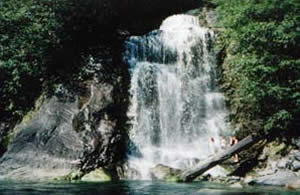 Our experienced crew offers excellent gourmet food, knowledge on the best places to fish, and all the equipment to have great fun in the water. We offer vacation packages for couples, group outings, or family fun. Map the northwest passage, take a honeymoon cruise to a romantic destination, have a memorable family vacation, and with Harmony Charters you will always have the time of your life. Charter the yacht Countess from Harmony Charters today. Call 360.468.3310
We are now booking for the coming charter season.
Please explore www.cruisesanjuans.com
to see many photos of our yacht Countess and the services we offer.
---